This shop has been compensated by Collective Bias, Inc. and its advertiser. All opinions are mine alone. #PeriodConfidence #TryTheDivaCup #CollectiveBias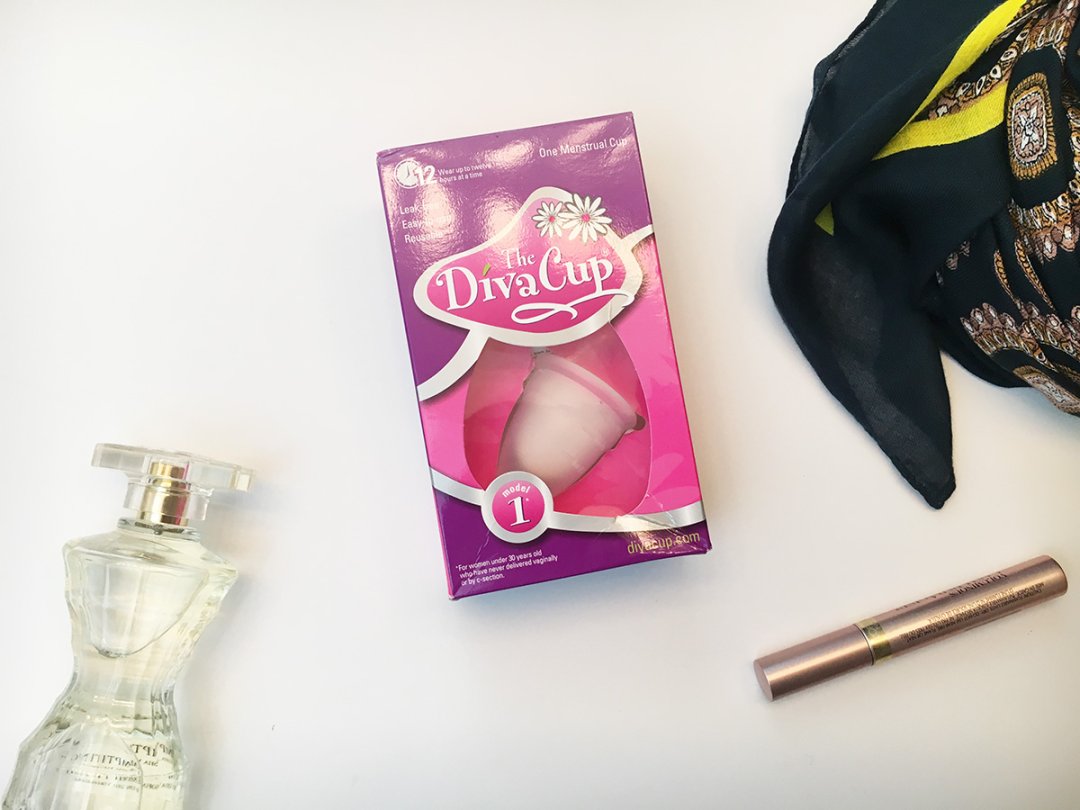 If you're interested in getting your own DivaCup, then click through the top image to Walgreens.com to get yours!
Oh YEAH, we're talking periods today. But I'm genuinely excited cuz I and am all about this product. I'm pretty choosy about what companies I partner with here at Oh Hey Hannah, and my
DivaCup from Walgreen's
is something that has help me gain control over my period.
So The DivaCup is a reusable, bell-shaped silicone menstrual cup. It's inserted similar to a tampon, but collects blood instead of absorbing it. There are two different sizes, Model 1 for women under 30 who have never delivered a baby, and model 2 for women who have.
If you're interested in getting The DivaCup, you can click through the top image of this post to purchase on from Walgreens.com or use
this super handy store locator
to find one near you. If you're new to menstrual cups then be sure to keep reading for the FAQ section of this post. But first let's get into why I
L O V E
my DivaCup.
Saves Moolah, Time & The Enviornment
I was originally interested in a menstrual cup when I was looking up the Zero Waste lifestyle. The DivaCup is reusable, that means you make an upfront investment then
never have to buy tampons or pads again.
It also means you'r not throwing out tons of plastic applicators or packaging every month.
RELATED: Real Talk: I Live Zero Waste
You also don't have to remember to buy period supplies, well like except like PMS snacks, but you get what I mean, time.You never have to make sure you have a stock at home, or hide a box of tamps at work.
That also means you don't get blindsided and have to make a 3 a.m. Walgreens run.
You just have
this one thing to keep up with and you know your period is taken care of.
When I first started using The DivaCup about six months ago I kept liners handy, but have since gotten rid of them for the next reason...
Gives you Confidence
I'm talking the kind of confidence to
sleep with no pants on
or wear white jeans out in public. It's seriously that good. My number one favorite part of The DivaCup,
it gives you period confidence like no other.
A lot of times I'll forget that I'm on my period because I'm not having to worry about leaks or finding a restroom.
I put my DivaCup to the test when I went to the state fair this month
. We spend the whole day on the fair ground eating waaaay too much fried food, including a veg corny dog from Fletchers.
I didn't have to carry a bag filled with products or spend any more time in the bathroom than I absolutely needed to. My day was totally normal thanks to my DivaCup.
RELATED: How to Finally go Vegan
I would not want to even
attempt
to use a port-a-potty or over crowded bathroom while on my period if I were using traditional fem hygiene products. But
The DivaCup made my period no big deal on a really busy, fun day
. I wasn't worried about leaks, or having to use those nasty bathrooms or anything!
Keeps your Hoo-Ha Happy
So because The DivaCup collects blood instead of absorbing it, it's not going to dry (i.e. irritate) your vagina or mess up your pH balance. You can wear it working out, hiking, or just chilling and it's soooooo comfortable, which makes me happy.
Most tampons are treated with bleach to make them white, and I'm not about putting that and other weird chemicals up there.
The DivaCup is free of chemicals, plastic, BPA, latex and dyes
meaning a happier hoo-ha! Hooray!
DivaCup FAQ (Speed Round)
What is it?
A reusable, 100 percent health grade silicone cup that's shaped like a bell. You insert it similar to a tampon and it collects blood instead of absorbing it.
How do you put it in?
You simply fold the rim of the cup (like above), then insert it. Read the
User Guide
that comes with your DivaCup before trying it.
Can you feel it while wearing it?
Nope! Just like tampons there will be a learning curve the first few times you wear it, but you won't be able to feel it once it's in correctly. Again be sure to read the User Guide.
How often do I have to empty it?
Only once every 12 hours, and yes, you can use the bathroom with it in. That means
you can go pretty much all day without having to worry
about bring along other supplies or changing it out.
How do you empty it?
Simply remove it while you're on the pot, dump the blood in the bowl, rinse it off with warm water if you're near a sink (or just wipe it off with TP if you're in a stall) then reinsert.
Isn't it......messy?
Not as much as you'd think! We don't bleed
that
much each cycle and it's pretty much never full. You could also this whole process in the shower so there's no mess at all. But if you're using it right it's no messier than using tampons or pads.
How do you clean it?
So every time you take it out you should empty and rinse it with warm water. DivaCup also makes a DivaWash to clean it, or you can boil it in water at the end of your cycle.
How to you store it when not in use?
The DivaCup comes with a cute little cloth bag to keep it in shown below. Mine stays in a bin under my sink.
Conclusion
You deserve to wear white jeans while on your period. The DivaCup turns your period from an inconvenience/annoying thing to deal with into just another day.
Making the switch has given me less to worry about each month.
It's easier, more affordable and more environmental than traditional fem care products and makes for a really happy vagina.
Have y'all made the switch? What's your experience with menstrual cups? Comment below!