I've been downsizing my closet with my recent move, that means ditching the seven inch turquoise suede heels and the disgusting sneakers I've been holding onto for the past year or so. Here are six basic types of shoes every girl should have in her closet
1. The daily
- First things first, a go-to pair of comfy shoes for class. They don't necessarily have to be dressy, just something for walking around on campus. I like classic Chuck Taylors, my white pair just bit the dust after a few years and a bad rain storm. So I got a
classic hightop in gray
recently.
2. Booties
- My mom hates the word "booties" but I love the suede pair of Steve Madden's I got from
Nordstrom Rack
last year. The heel is chunky and short enough for all day wear, but versatile enough to be dress up a pair of jeans or down a nice dress. Before I bought my boots, these were my most worn pair for work.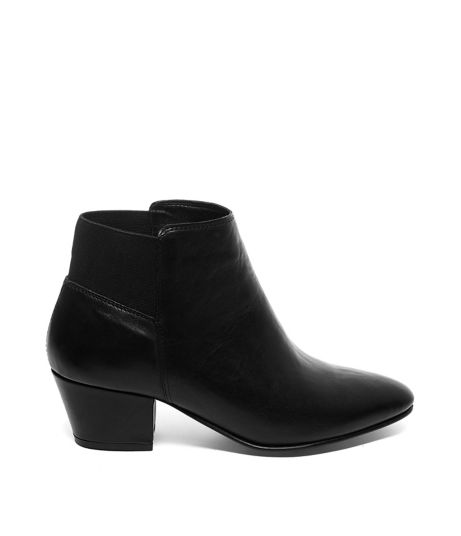 3. Riding boots - It was so hard finding riding boots for me. I have very muscular legs, and I ended up having to get a pair with elastic on the back. It took me a long time to commit to a pair and I decided to wait and invest in ones that will last me awhile. These are seriously a fall classic and can instantly dress up any outfit. I love wearing these with leggings and a tunic, or with jeans and a sweater layered over a button down.
4. Dressy heels/wedges - In high school my version of dressy shoes was a six inch pair of peep toe platforms. I'm realizing the higher the heel doesn't mean higher class. Grab a short pair of very basic heels or wedges. I rarely wear the pair I got from work, but it's a good shoe to keep in the closet for a special business wear occasion.
5. Water Boot - The next time it rains you won't regret getting a pair of either rain boots or (my favorite) duck shoes. My mom and I were out the other day and she said these were really popular when she was in high school. I'm pretty sure they're about to make a come back. I plan on asking for a pair for christmas so I'll have them for Spring when it starts raining a lot. They're ugly at first glance, but these hybrid shoes have grown on me.